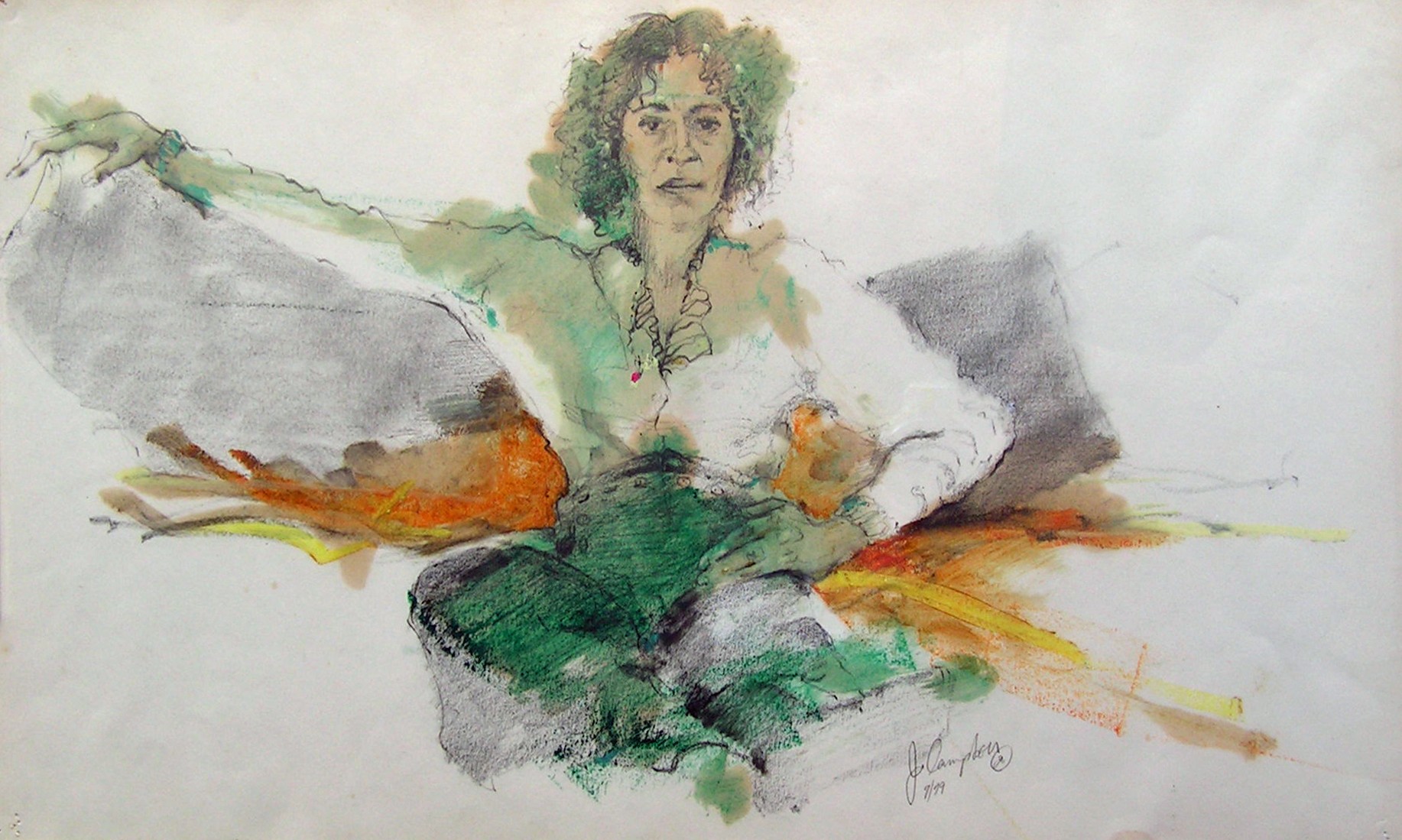 Diana, as painted by her first teacher, Janice CampbelI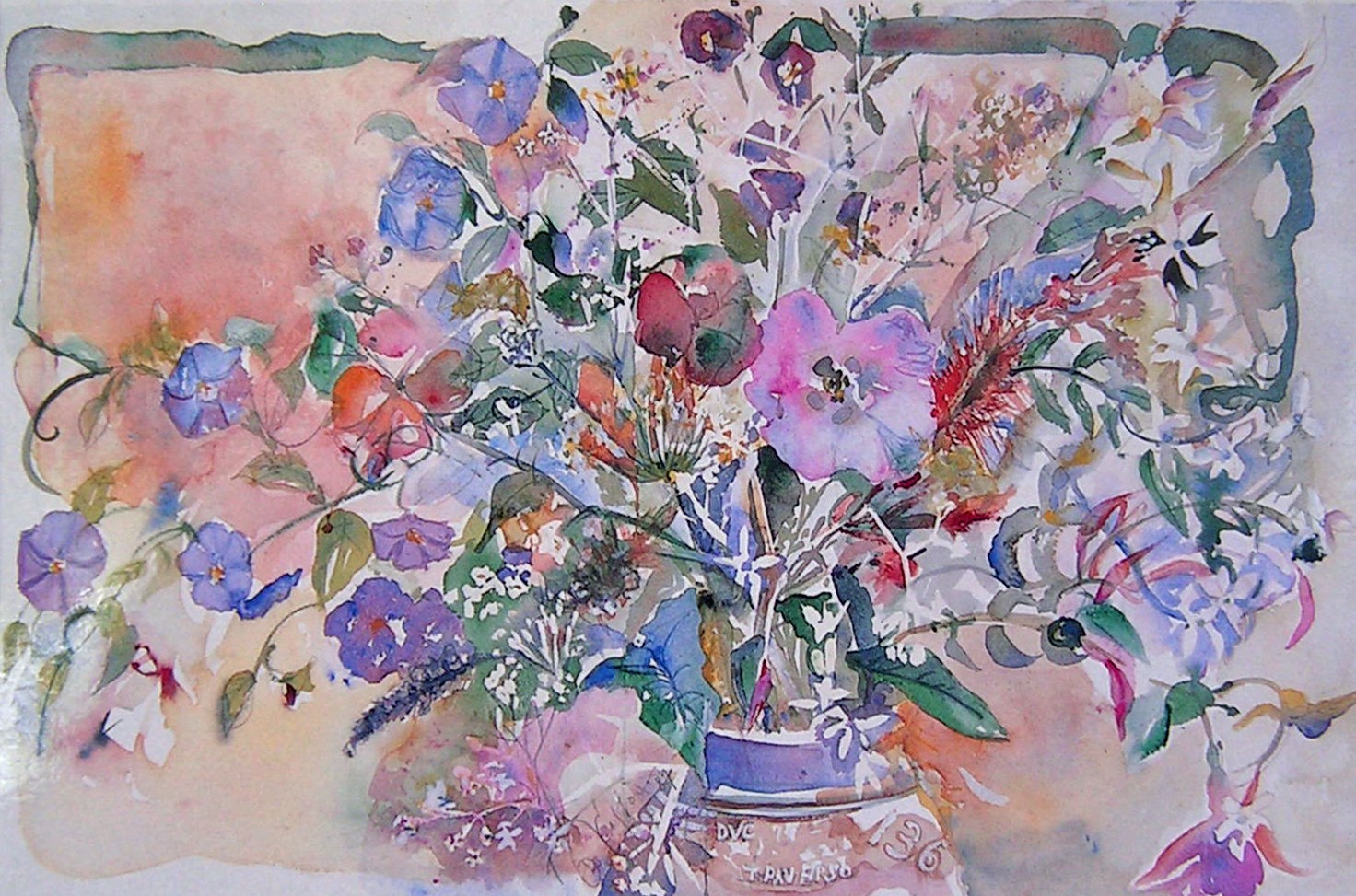 WE SPEAK OF LOVE
18" x 22" Watercolor
Sold to a Patron at the Springfield Missouri Art Museum,
Watercolor USA Show in 1988
The first painting Diana ever sold.
In the Argentine Tango community Diana is known as, "Polo y Diana", with her husband, dancing, teaching and performing partner Polo Talnir. An recent tango event can be found on SanFranciscoMilonguero.com.
During the day, when the light is right, Diana loves painting and drawing and has been doing so for 3+ decades. She has appeared in juried and non-juried shows from 1988 to the present.

In 1988, Diana submitted, and sold her first museum painting during the pre show for art patrons. You can see "We Speak of Love"below, Inspired by a walk with Diana's teen age daughter.
Diana studied with two past presidents of CWA, Peg Humphrey, and Betty Saarni, with Janice Campbell and Linda Hanson, Rob Harper, and Anthony Holdsworth, and took a travel sketching workshop to Spain with David Savellano.
Her work was shown in The Last Picture Show in Walnut Creek, Oakland Museum Cafeteria, Sacramento, the Catherine Lorillard 105th Arts Club in Gramercy Park, NYC. (It was "Mag-Nolia"), California Watercolor Association Fall Show, Danville CA, a few Emeryville Celebration of the Arts, Many El Cerrito Annual Art shows, and around 50 other venues. Diana's paintings have appeared in three Art Magazines, and have been featured in show catalogues.