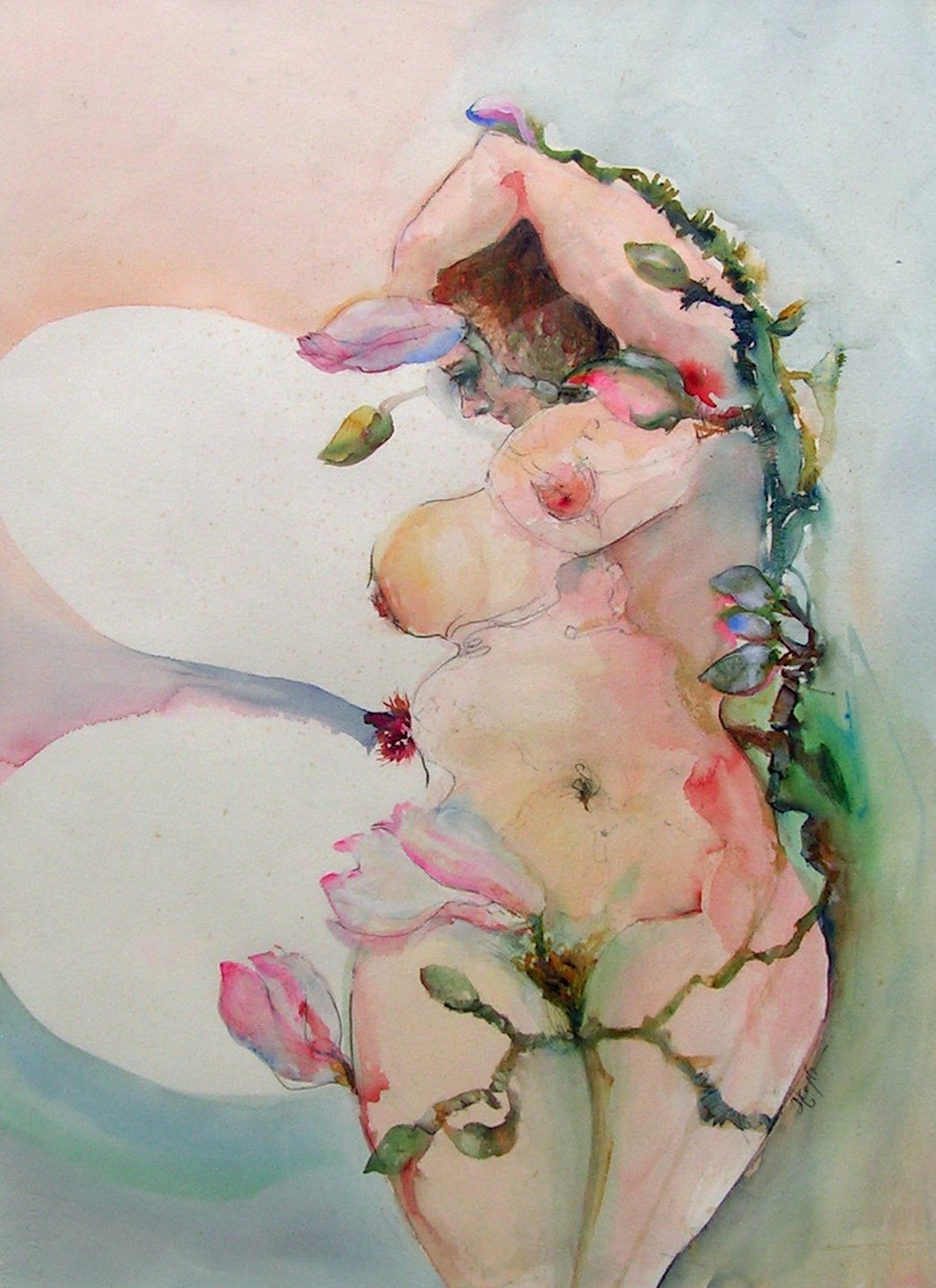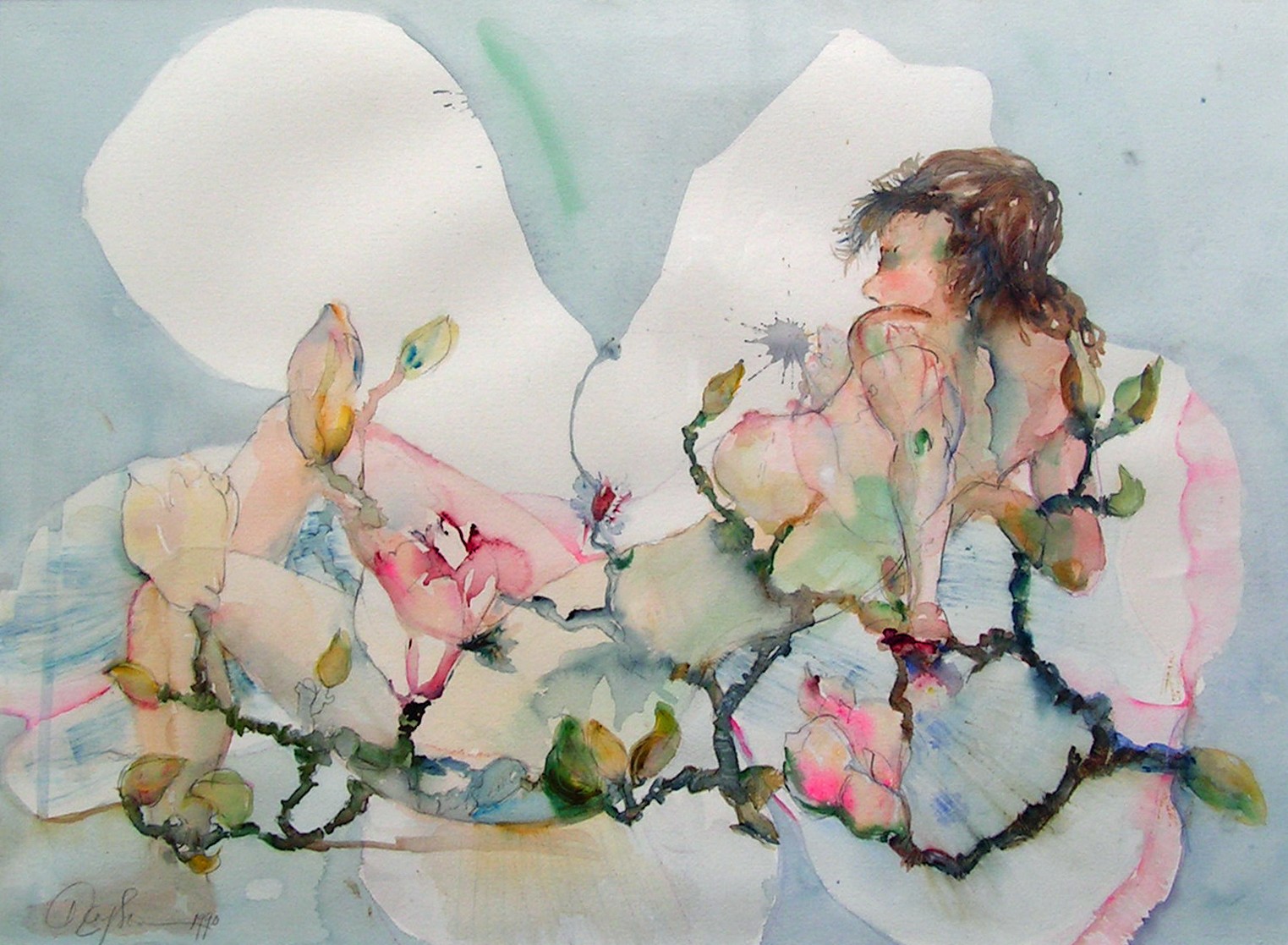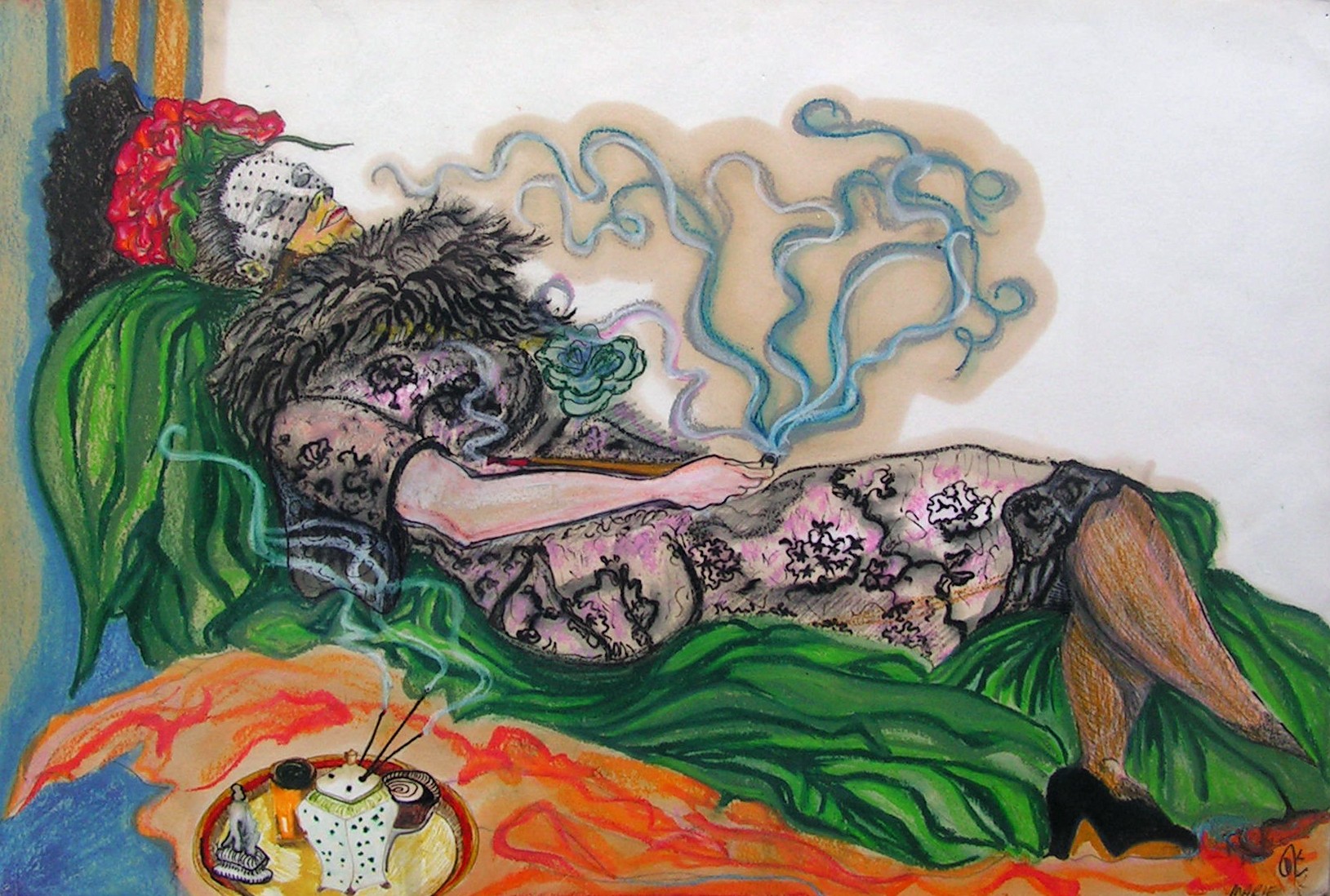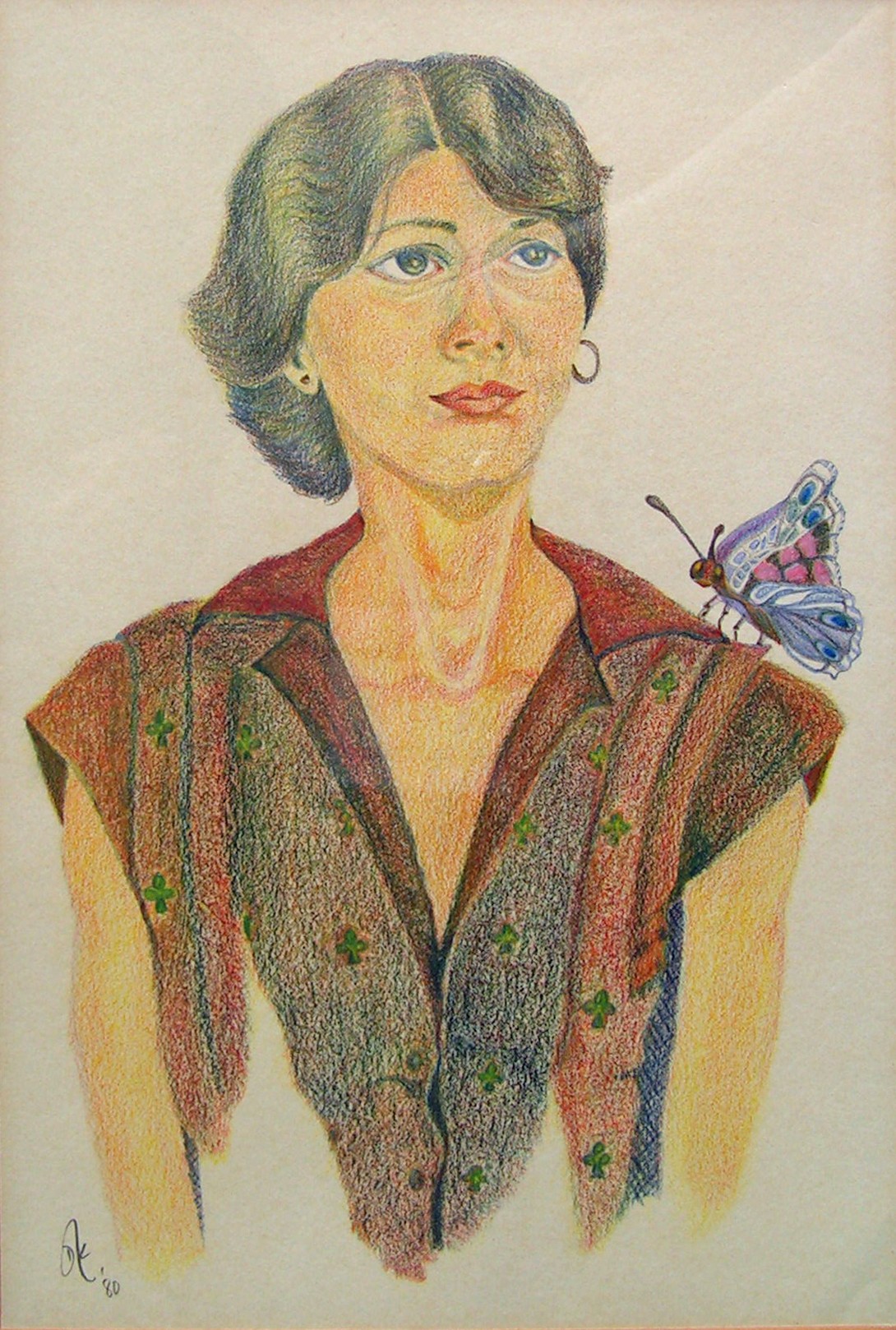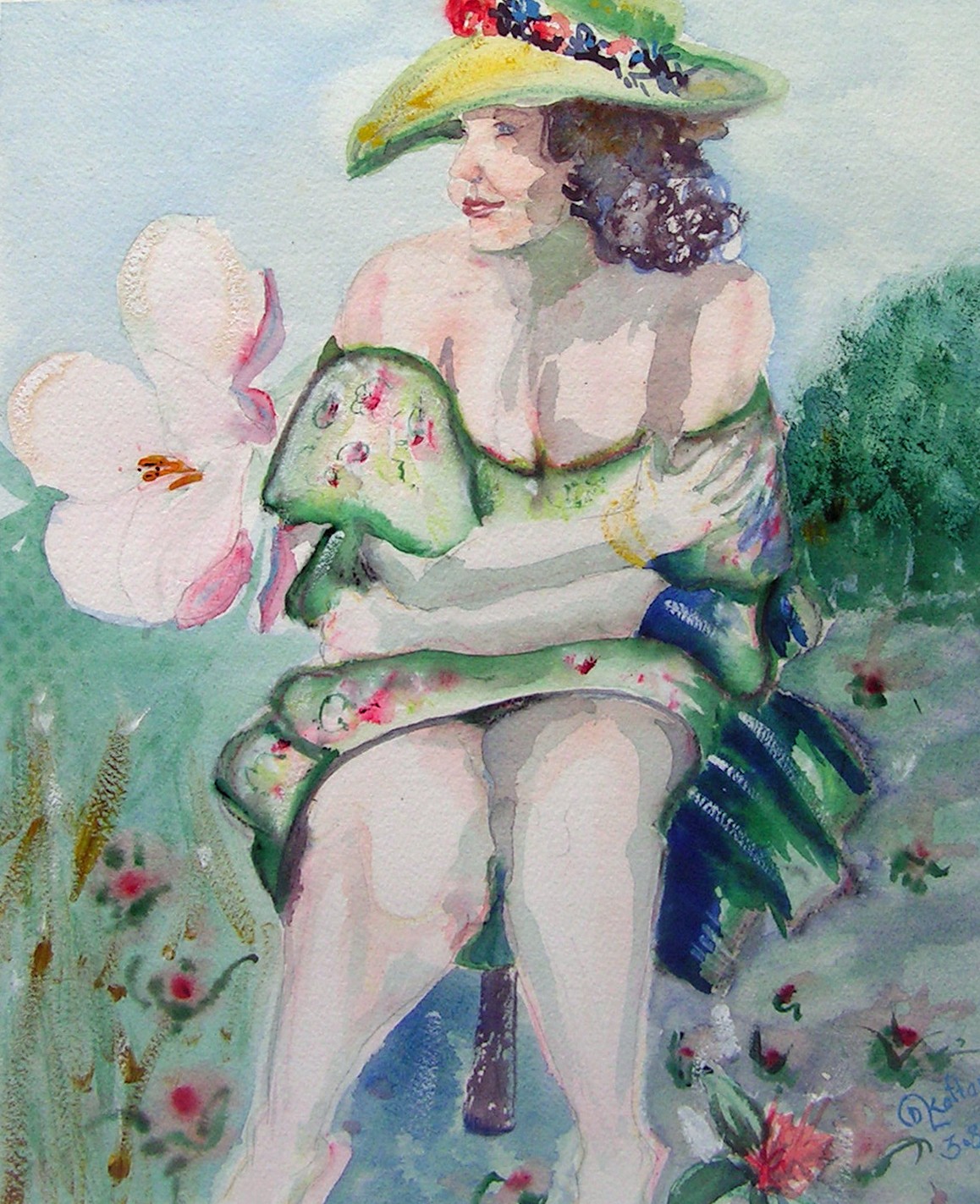 THUMBELINA
28" x 36" Watercolor
Matted and Framed
$1800
MAG-NOLIA
36" x 28" Watercolor
Matted and Framed
$1800
THE OPIUM DEN
15" x 22" Watercolor and Crayon
Matted and Framed
$1500
ROSE
18" x 13" Prismacolor
Matted with Antique Frame
$325
SUMMER
13" x 10" Watercolor
Unframed
$210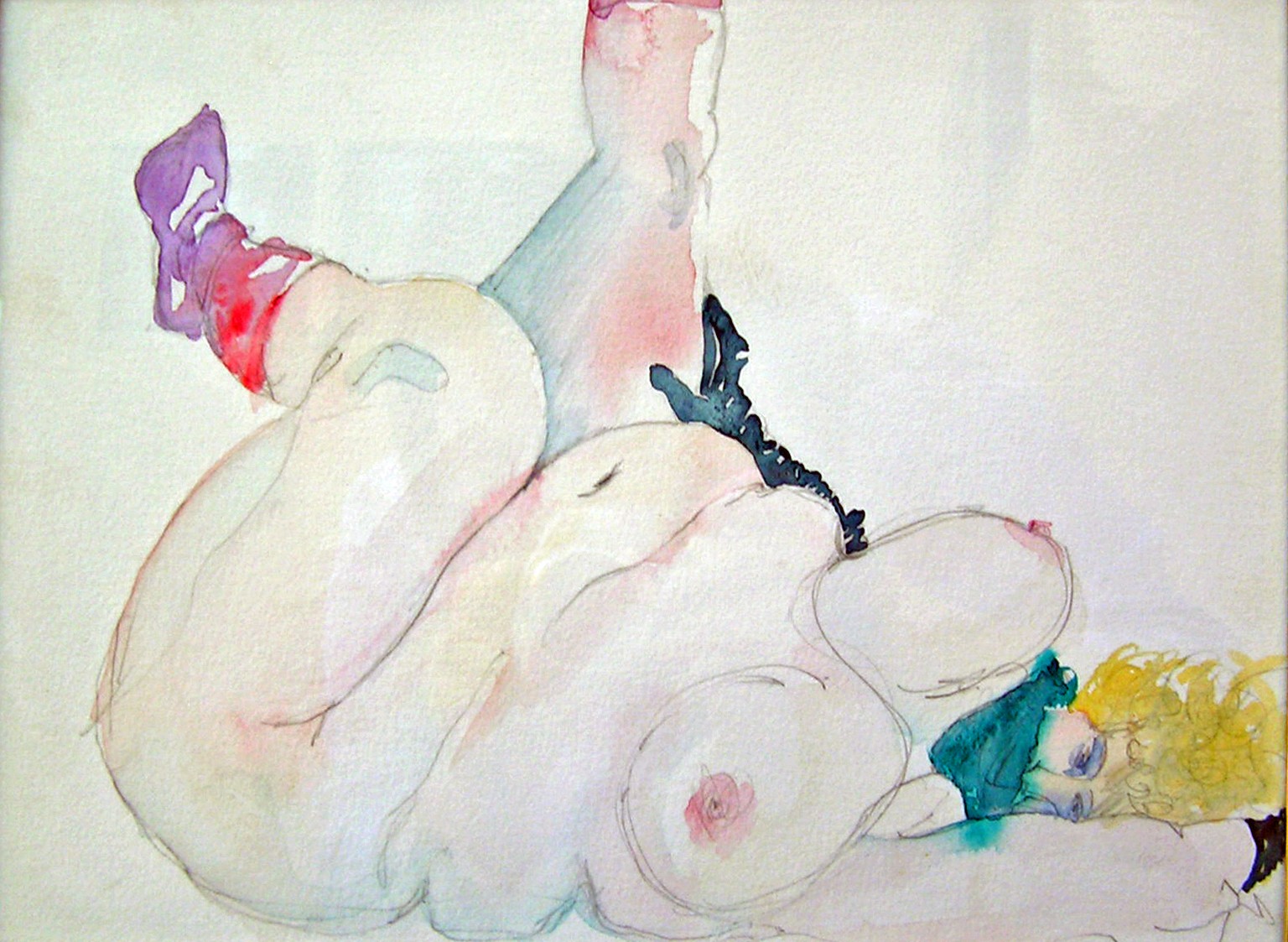 ALBINO SPIDER
9" x 11" Watercolor
Matted and Framed
$150
GINGER IN HER GLORY
8 1/2" x 11" Watercolor
Framed
NFS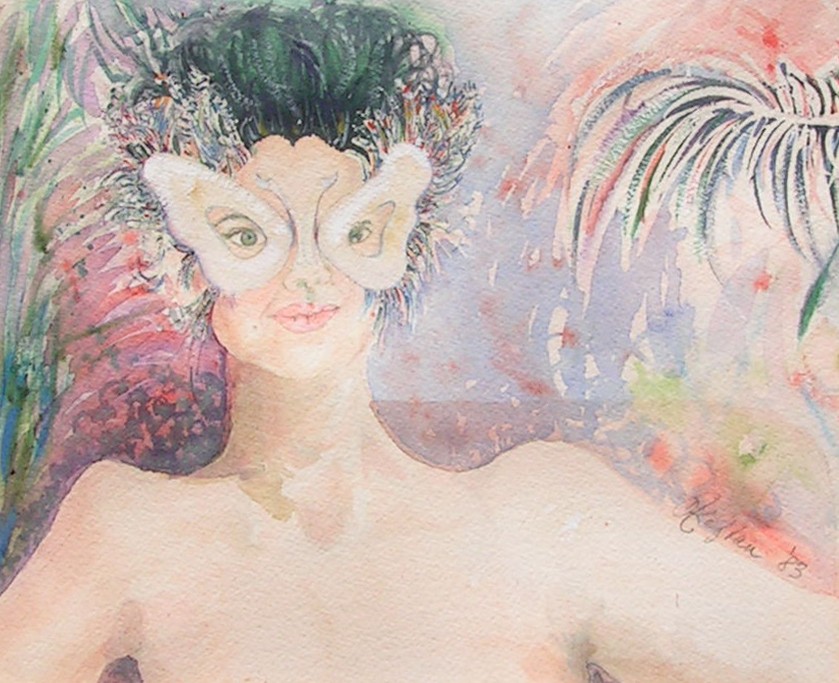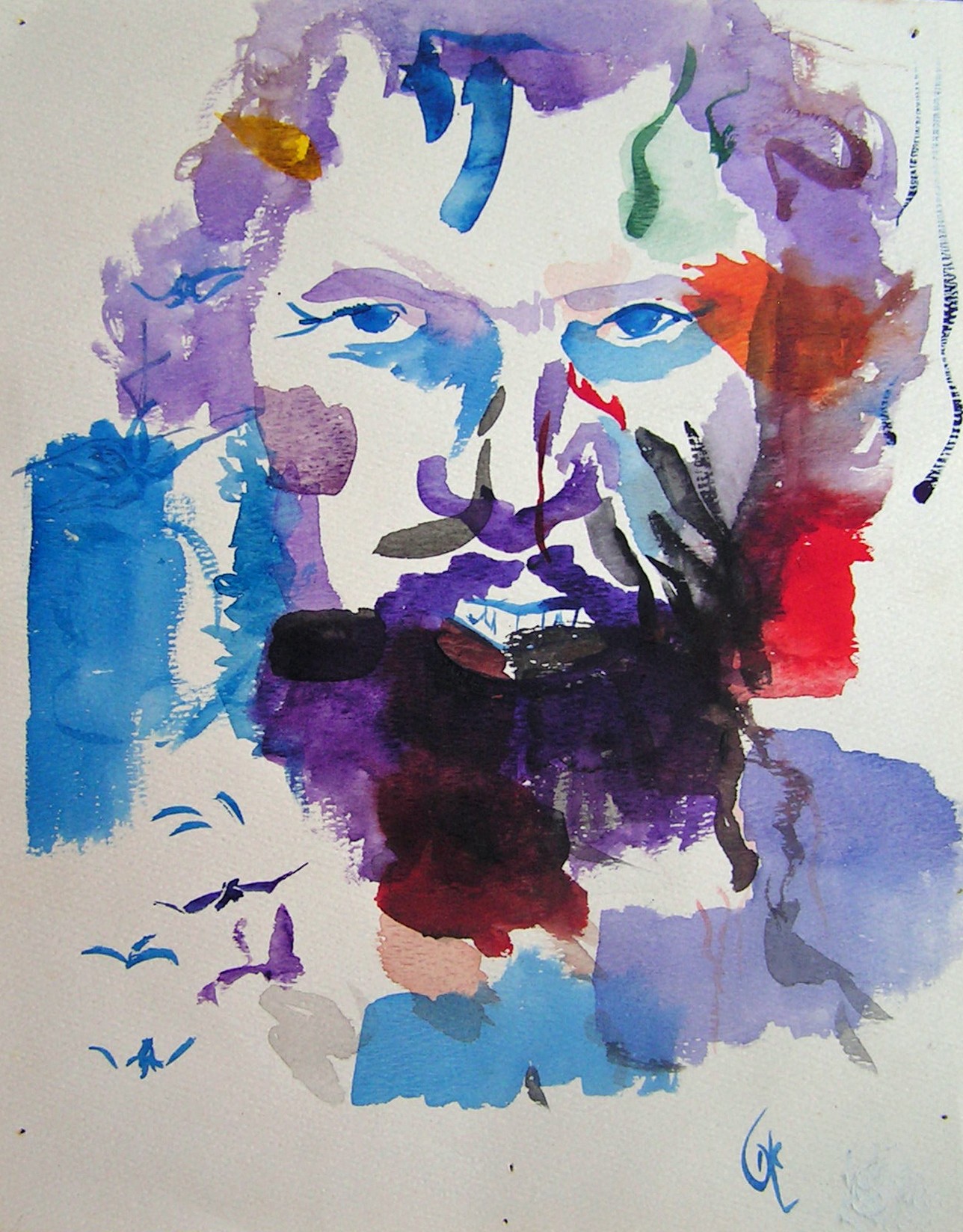 RASPUTIN
12" x 9" Watercolor
Unframed
$185
"Mag-Nolia". and "Thumbelina" are watercolors on full sheet, acid free 140 cold press Arches paper.
They started as one single magnolia branch painted on a black background, which I was unsatisfied with for three years. In frustration, I tore the painting up, pieces landed on the floor, one single flower on a fallen piece reminded me of a woman's breast!
The ideas flowed, and I redrew the initial branch sketch on a new piece of paper, and traced a mirror image of that branch on a second piece.

Two nudes emerged into the two branches. The background giant magnolia petals demanded to be painted. If you choose to hang "Mag-Nolia" in side position,
The mirror images of the original work can be found.
I think the pair would make a lovely wedding gift. (Also sold separately}
"The Opium Den", "Summer", and "Albino Spider" all were inspired by one of my favorite models, Maria. Maria could create the costumed atmosphere of an opium den in San Francisco's past, or the simple dress and hat of a hot summer day, or pull out of her satchel a white mask, after I told her of an albino spider I just saw on the rose bush.
I was inspired.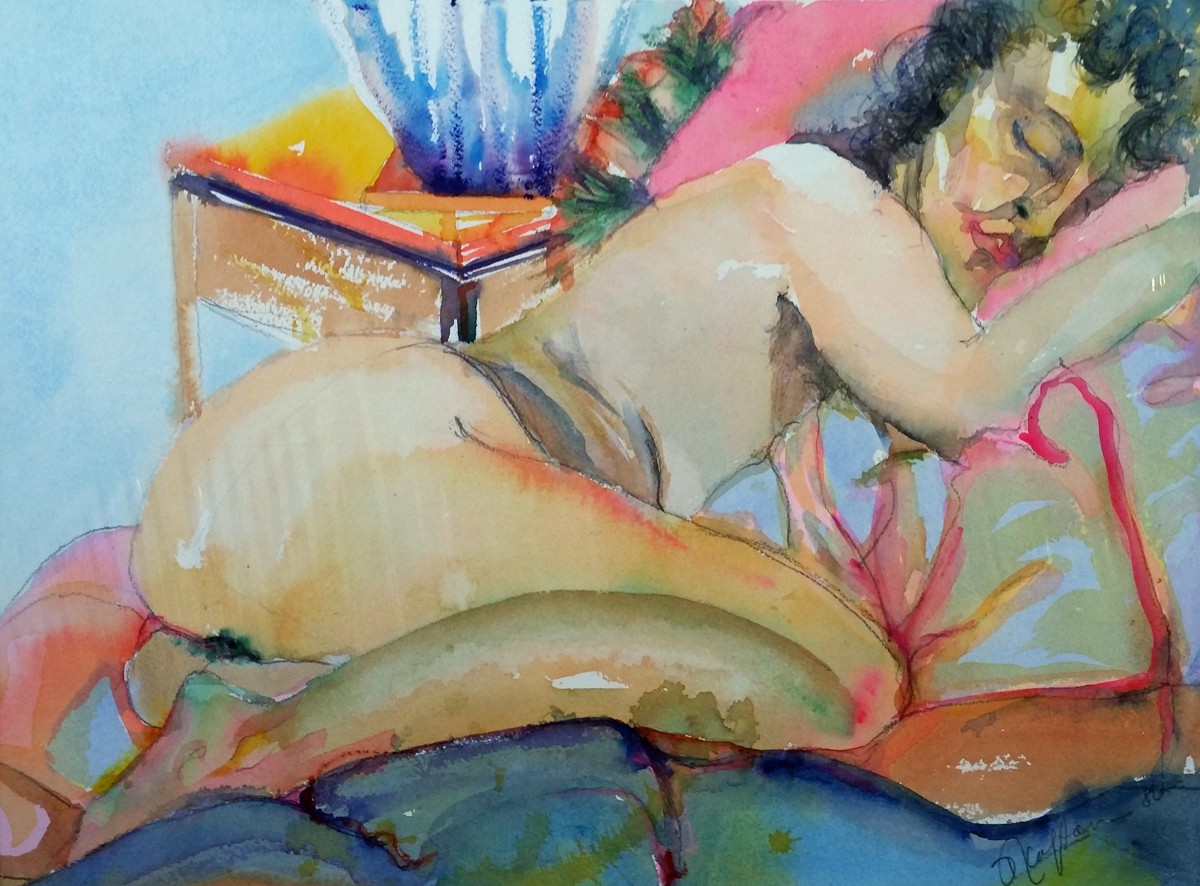 IRIDESCENT PILLOWS
11" x 14" Watercolor
Matted and Framed
$225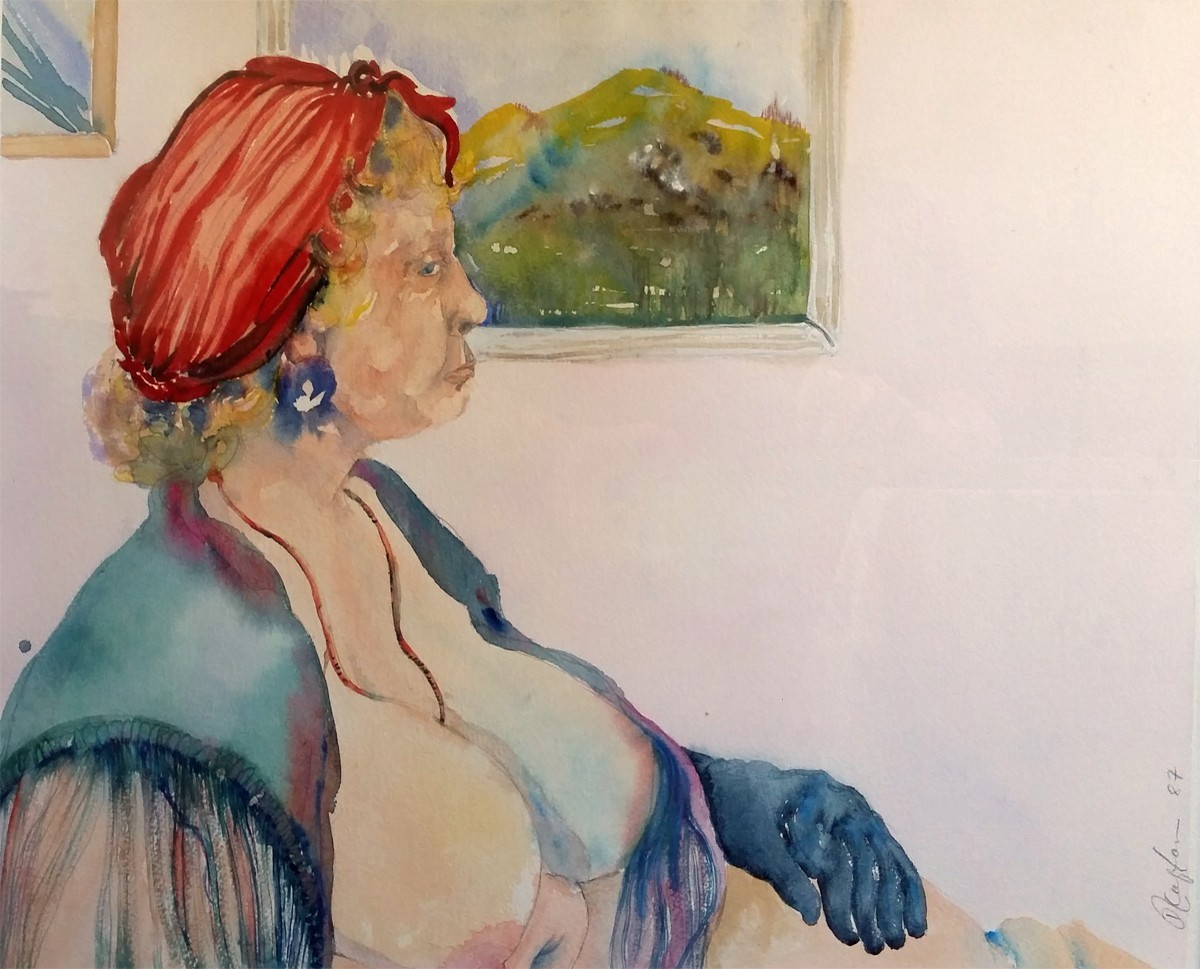 GINGER SISTER OF MERCY
14" x 18" Watercolor
Matted and Framed
NFS