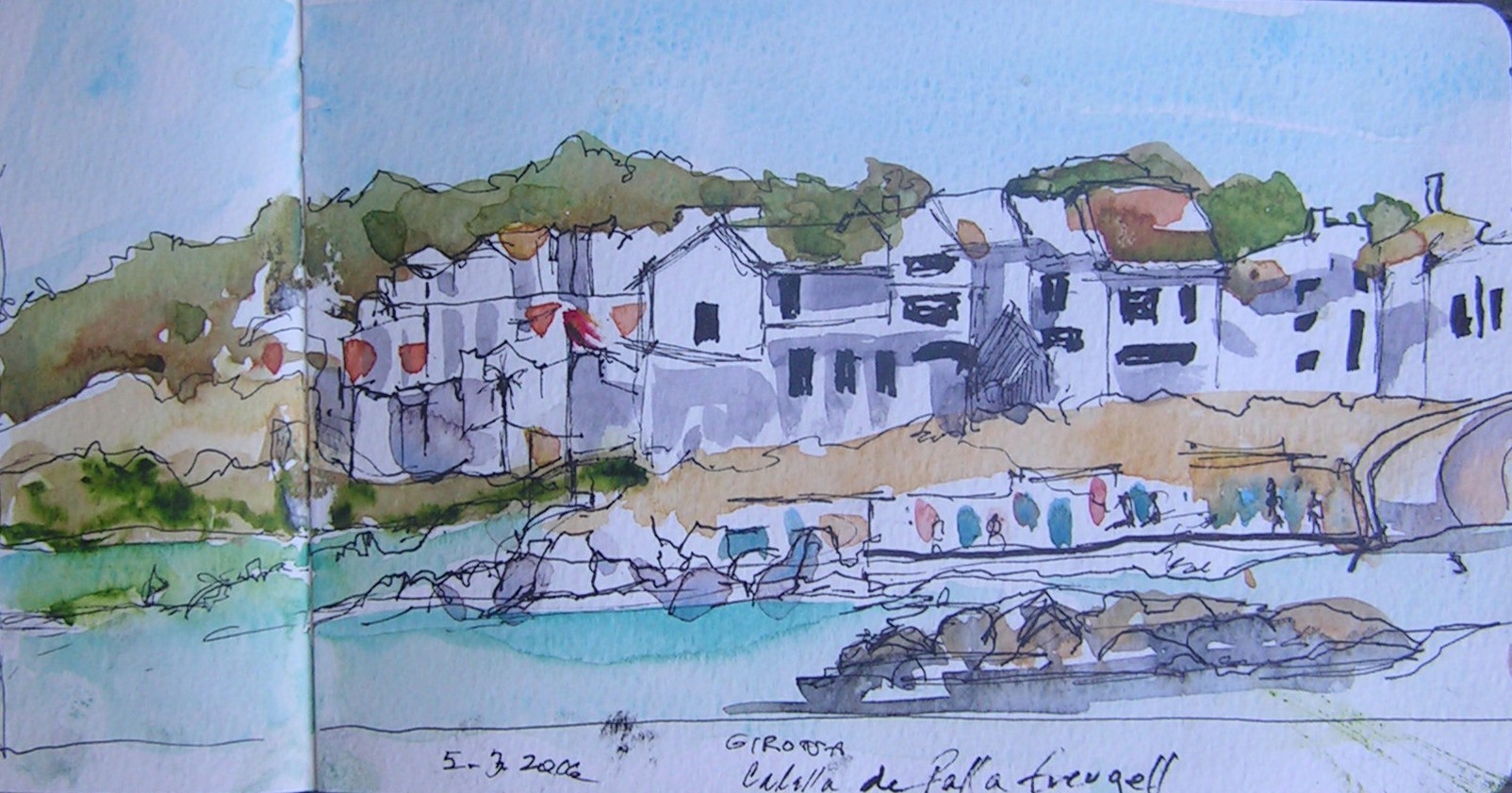 Sketches are quick outdoor pictures in pencil or ink, with watercolor washes or crayon highlights or textures.

I have been counting the rare and endangered Antioch Dunes primroses which are being grown in Tilden Park, ever since I went on a conservation day at The Antioch Dunes Regional Park, in Antioch California. Here is the only other place this flower can be found. This year I was happy to count 14+ surviving plants in Tilden.
The once active fishing village in the Catalonia coastal area of Spain captured our eyes on the second day of a trip with a small group of painters from Northern California. Spring, 2016.
Calella de Palafruguell, Spain.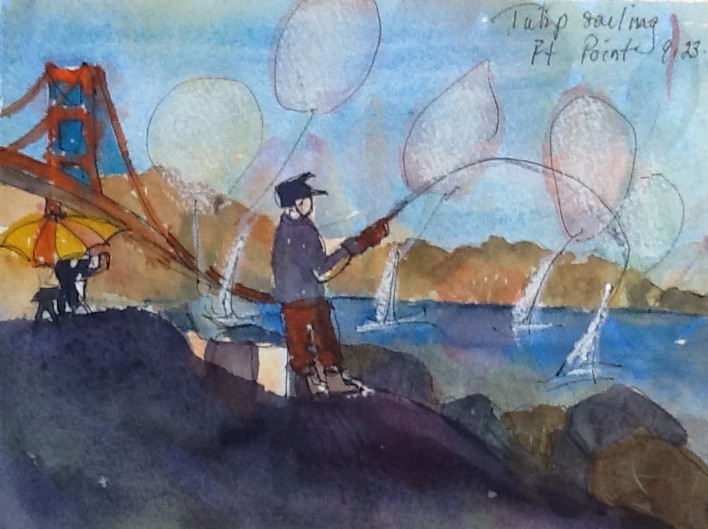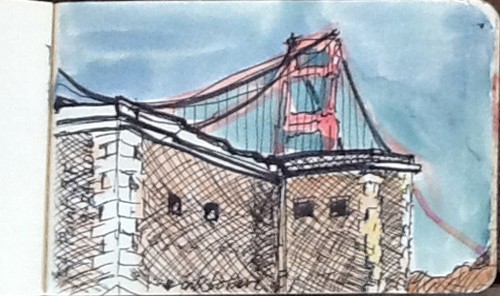 In Front of Fort Point, SF at 10 am
Tulip Sailing at Fort Point, SF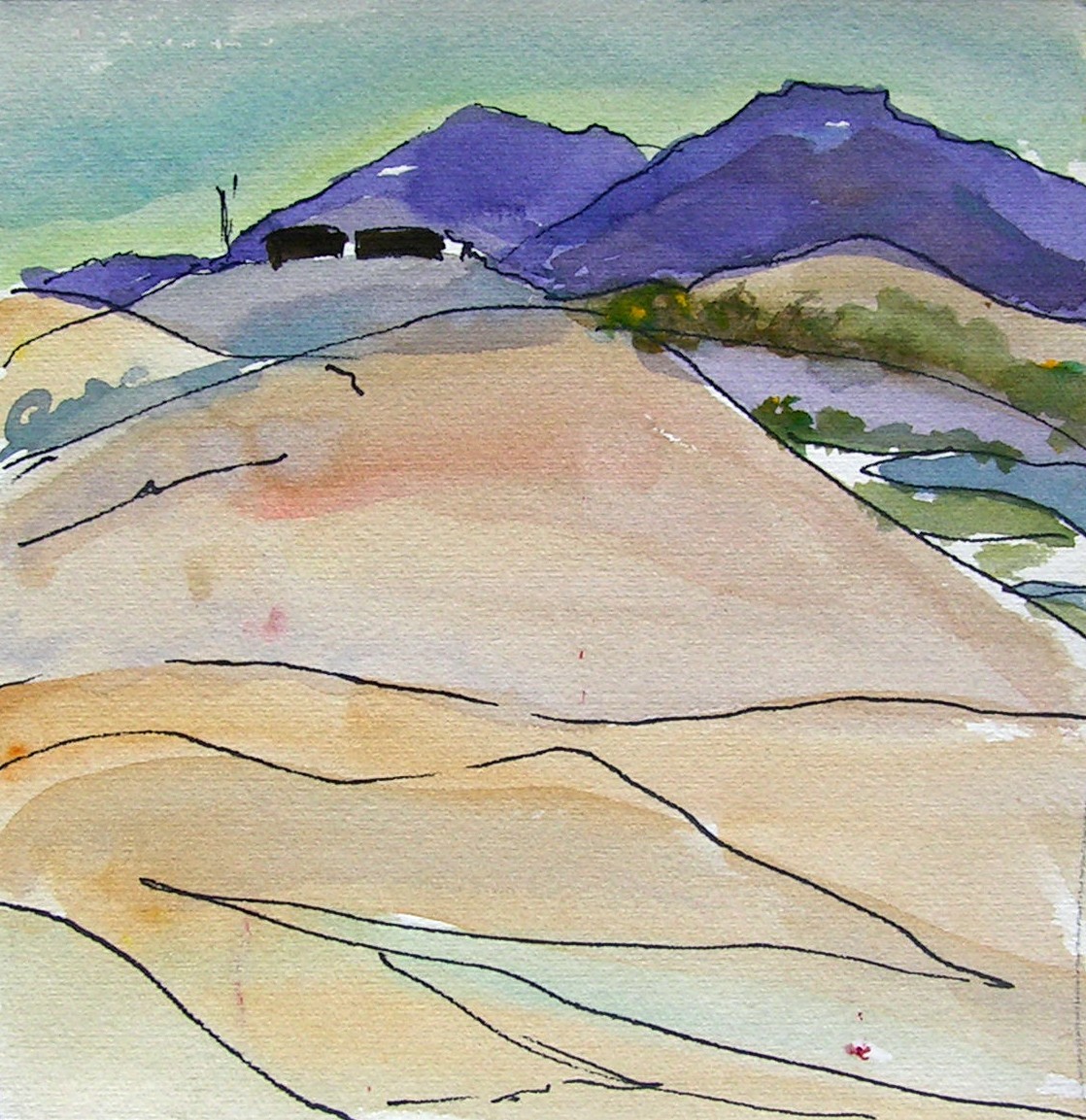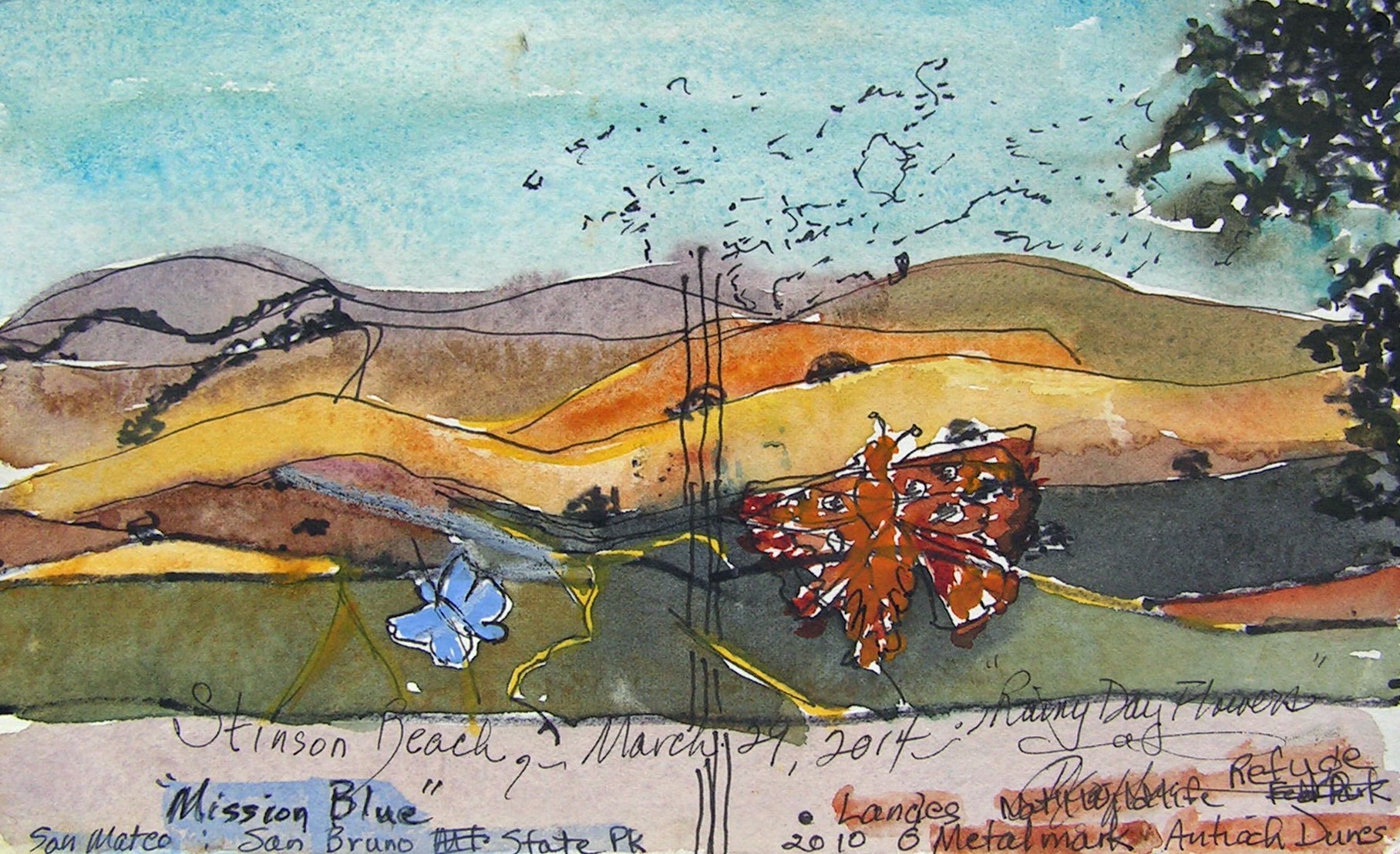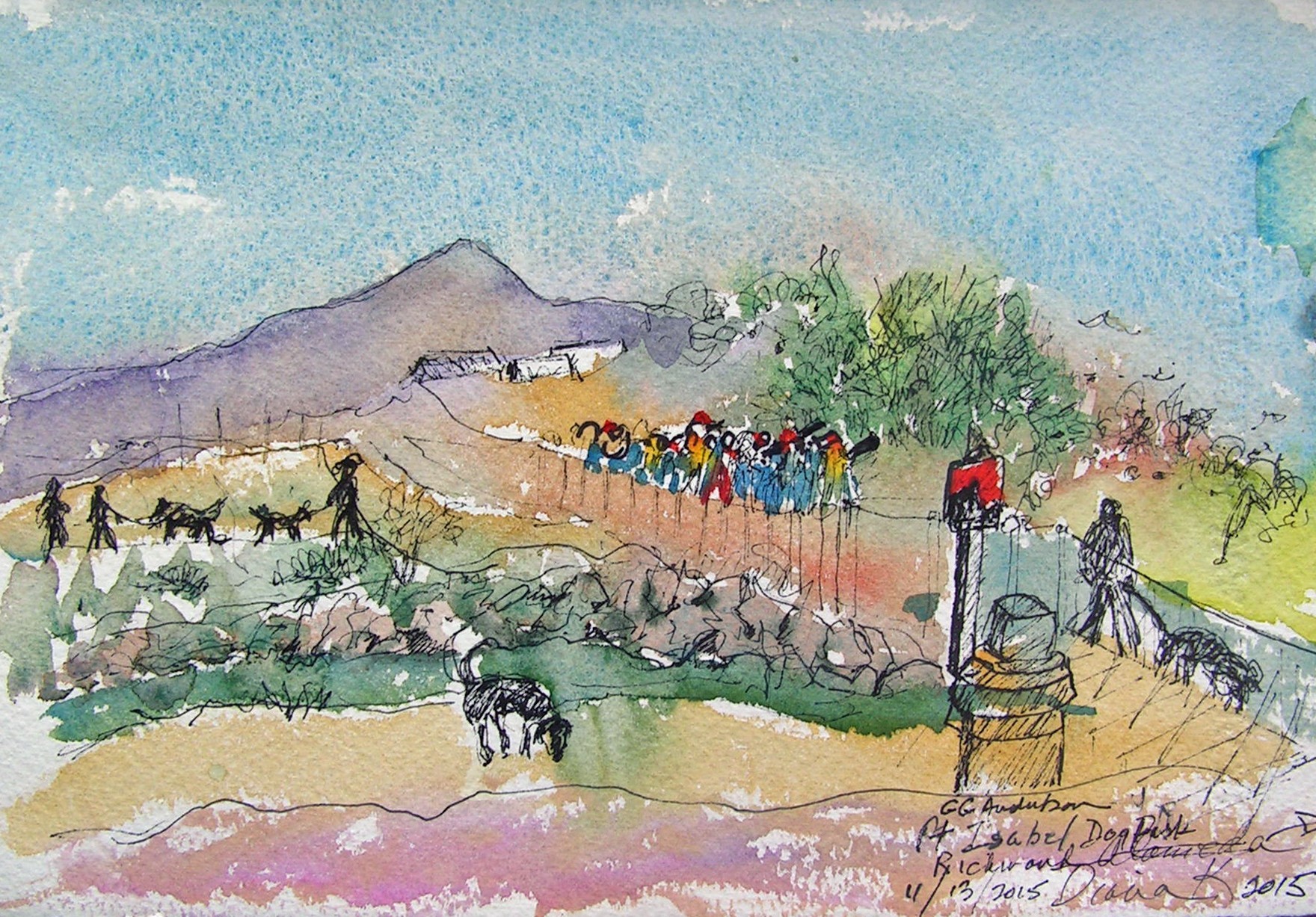 Mission Blue and Langes Metalmark
Rare and Endangered Butterflies
Golden Gate Audubon Bird Watchers
Point Isabel Dogpark, Richmond
Shorebird Park, Martinez, CA